Marifat ul Quran
Marifat ul Quran Mobile Application
Get Precise and error-free word to word translation of the Holy Quran at the palm of your hand through the Marifatul Quran Mobile Application. This application is designed by I.T. Department and based on four convenient things, word by word translation, the titles of verses, short footnotes, complete idiomatic translation as well as other features.
Prominent Features :
Topic Wise Search :
This amazing feature allows the user to search and collect the desired information in less time with great accuracy. This makes it easier to pin-point specific topics from the entire context of the Holy Quran.
Bookmark :
This useful feature grants the user, quick access to a specific page instead of having to search the whole Quran for it. This makes it easier to continue reading from a particular page after leaving it for some time.
Surah and Para Wise Content :
Through this convenient feature, the users will be able to access specific content Jild and Para wise in order to diminish any difficulty when searching for a particular para or jild.
Last Read :
This beneficial feature will grant the user access to his/her last readings. This makes it easier to get back to what was being read and remind him/her what was left to read.
Share History :
This is another amazing feature of the app that provides an activity log to the user to allow him/her to access the important and interesting searches later.
Share :
Users may share this app link on Twitter, WhatsApp, Facebook, and on other social media sites wherever they want.
We warmly welcome your suggestions and recommendations.
Screenshots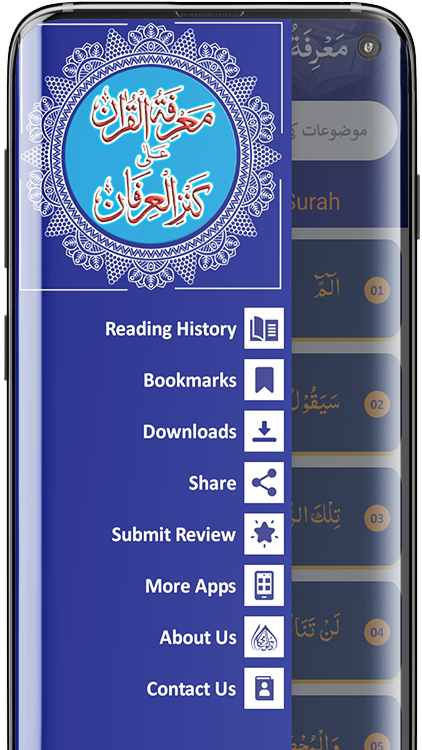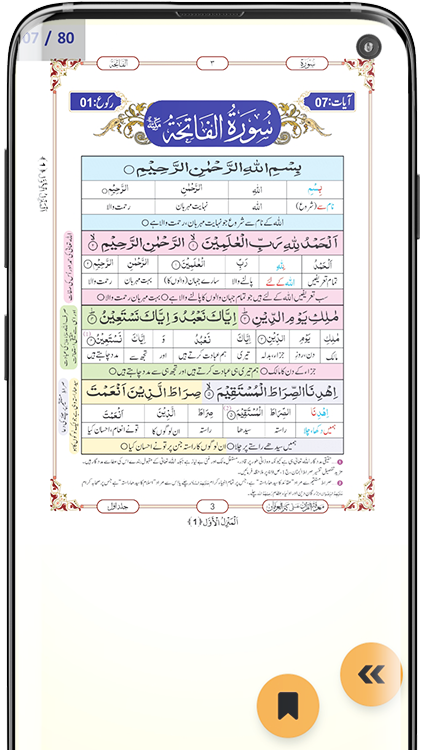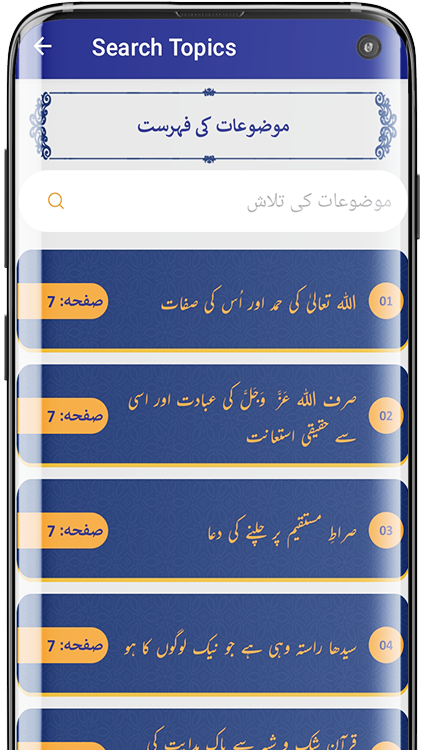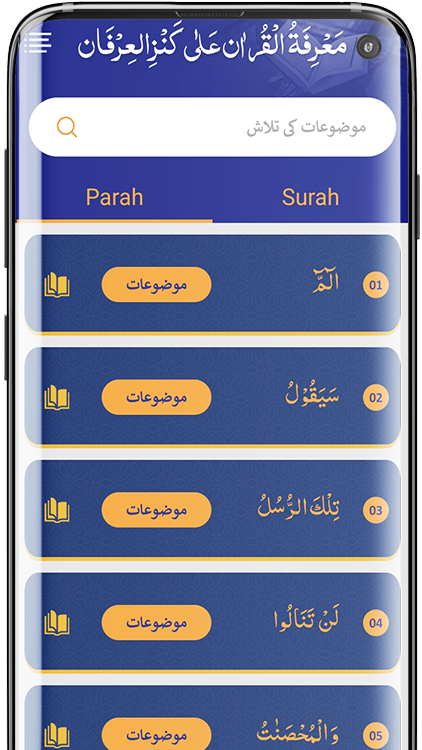 Copyright © by I.T Department of Dawat-e-Islami.