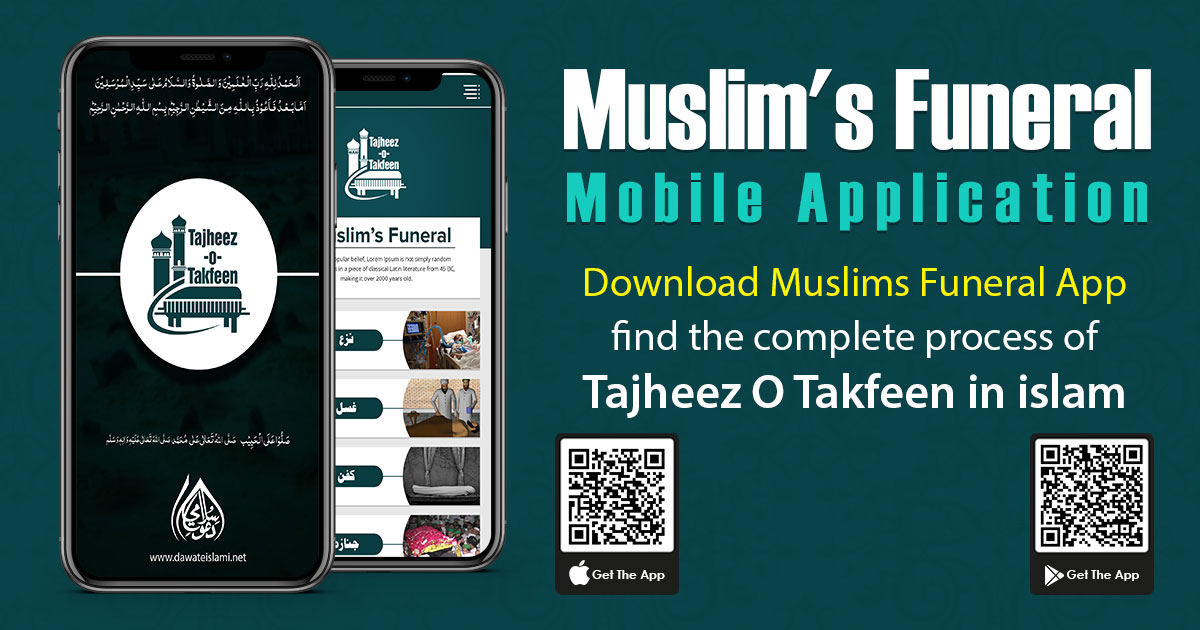 Muslim's Funeral
To meet the need of time and relay the information regarding the complete method of Muslim funerals a new mobile application named 'Muslim's Funeral' has been introduced by the I.T. Department of Dawat-e-Islami. The app contains information on everything from a funeral bath and prayers to funeral rites and burial. Every Muslim can make use of this app conveniently. In this app, you will find the complete process of an Islamic funeral (Tajheez O Takfeen), funeral prayers (Namaz e Janaza) and funeral bath (Ghusl e Mayyat). Not only this, but you can also learn Janazah prayer (Janaze ki dua) and search for a funeral home near me. This mobile app will work as a funeral checklist so you cannot miss any important rituals. Moreover, this is a beautifully designed app with a fascinating layout. See the interesting features below:

Languages:
A person can understand something completely only if it's described in his native language so, this app supports two languages for your convenience i.e. Urdu and English.

Madani Muzakra:
Watch the question/answer sessions of Ameer-e-Ahlesunnat on Madani Muzakra related to Islamic funeral rites.

Offline:
You just have to download this app once and you can read any content related to the Islamic funeral process without an internet facility, which means offline.

Animated videos:
To facilitate you even better animated videos of funeral bath & burial have been made available that you can watch offline and learn how to conduct a funeral.

Font Size:
To read in a more convenient way you can go to the 'Setting' option and adjust the font size according to your need.

Share:
You can copy the text and share it on Facebook, Twitter, Skype, Gmail and other social media platforms.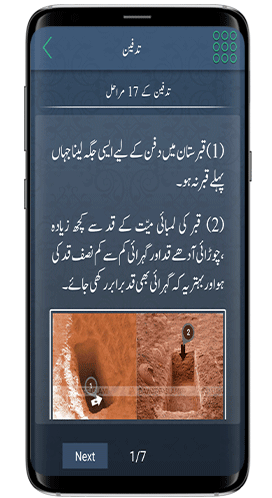 Stages of Burial:
17 stages of burial have been described here which include the location, height, and width of a grave, how to put the body facing the Qibla, precautions for the burial of a woman and other necessary knowledge regarding the Islamic funeral process.
Funeral Service Near you:
With the "Search" option you can search the nearest representatives of Dawat-e-Islami related with funeral bath and burial and not only in Pakistan but across the globe so they will carry out the funeral process in a manner prescribed by Sharia.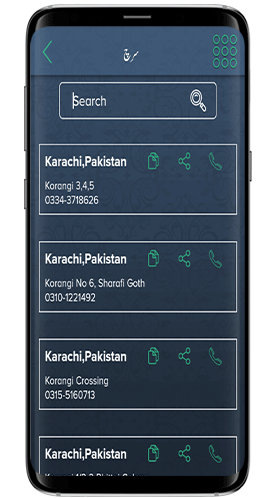 Use this fabulous app yourself and persuade others to make the most of it. You can share your valuable suggestions and feedback at support@dawateislami.net .
Copyright © by I.T Department of Dawat-e-Islami.