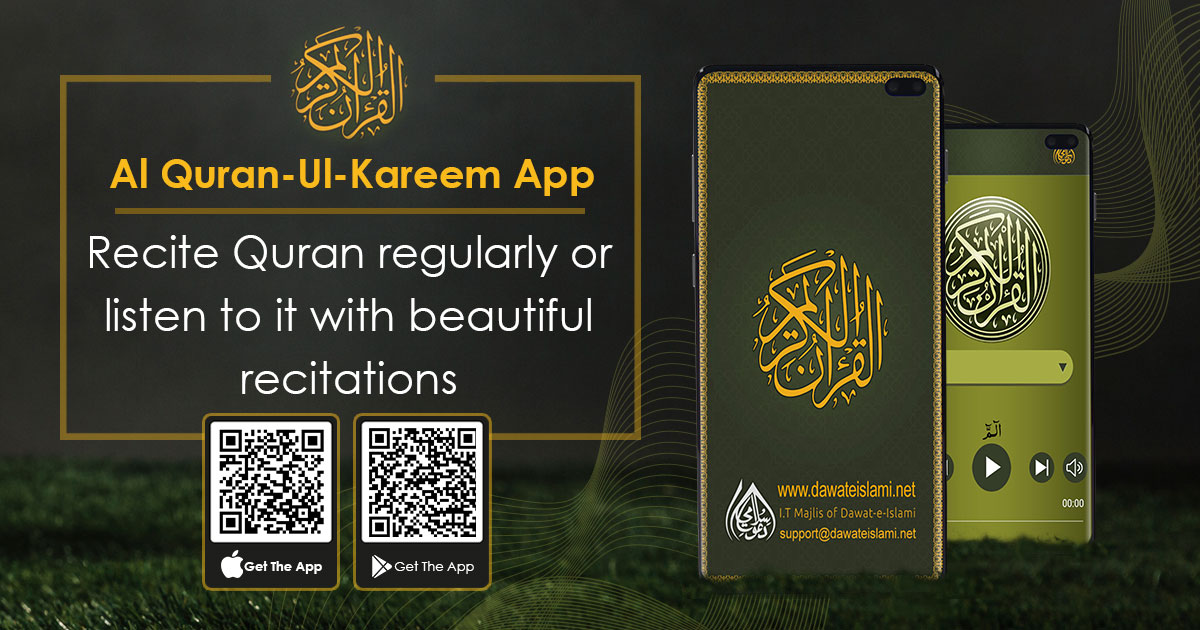 Al Quran ul Kareem
Al Quran Kareem (القرآن الكريم) the most sacred text of Allah عزوجل and it's a source of guidance for all of humanity. Every Muslim should read the Holy Quran regularly to gain its spiritual benefits. However, many recite it for its linguistic beauty as well. The I.T. department of Dawat-e-Islami has finally shaped an amazing app Al Quran ul Kareem which is Quran for android users. This Quran app has its own significance because through it you can listen to Quran Karim whenever and wherever you desire. The app contains recitation of the Quran in four different Qaris' voices to improve your pronunciation. Moreover, you can adjust the screen size by double-tapping on the screen. Al Quran ul Kareem is the best Quran app, elegantly designed with amazing features.

Para
For user convenience, para-wise indexing has been added so users can easily read Quran Karim or listen to the holy verses.

Bookmarks
Users can easily resume their recitation at any time by using the bookmark option as it helps you to continue from where you stopped.

Advance Search
Users can use the advanced search option as it helps you get to your desired page at any time without any difficulty.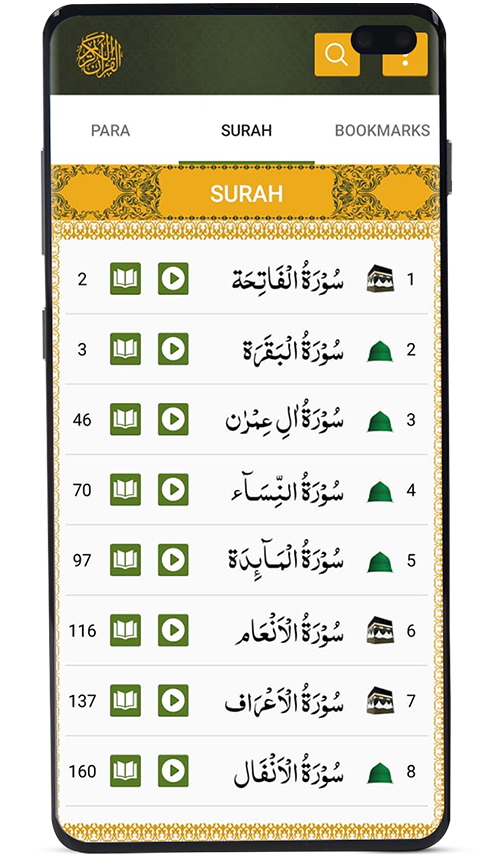 Surah
Certainly, there are many benefits of reciting the Holy Quran Surahs. So, with this app you can read the Quranic surahs with ease, at your own pace and enlighten yourself. You can search up any Surah by its name and recite it anytime.
Multiple Qari Voices
Listening to the Quran is essential as it helps us to follow the right path. Surely, it makes our pronunciation better. This amazing mp3 Quran application contains multiple recitations in different Qaris' voices so you can become fluent in your recitation.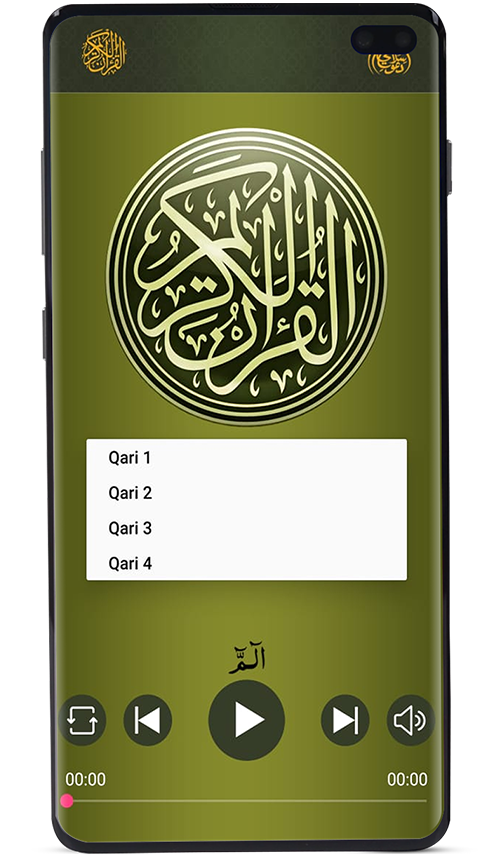 Copyright © by I.T Department of Dawat-e-Islami.