The Madani movement of the devotees of Rasool, Dawat-e-Islami is propagating the message of Quran and Sunnah across the globe in more than 107 walks of life. With the intention of spreading the Islamic knowledge to all the people of the globe the I.T Department of Dawat-e-Islami has launched an app named as "Quran Teacher." With this app, you can get admission in any course and you can also check the status when your admission will be confirmed. Moreover, the app is wonderfully designed and you can attain all the information related to courses and latest activities of Madrasa-tul-Madina Online as well.
With this app our users can easily register themselves just by submitting their registration application.
After submitting the registration application user can keep an eye on the registration process and get to know the status of their application.
A Student's portal has been developed where our user can know his online class activities.
We are offering more than 30 different Islamic courses for Islamic brothers. Islamic brothers can read brief introduction about each course and can take admission as per their need.
Screenshots
‹
›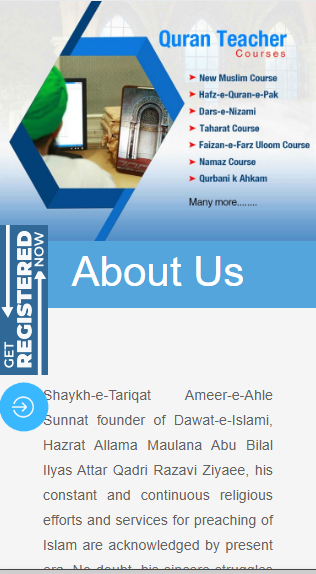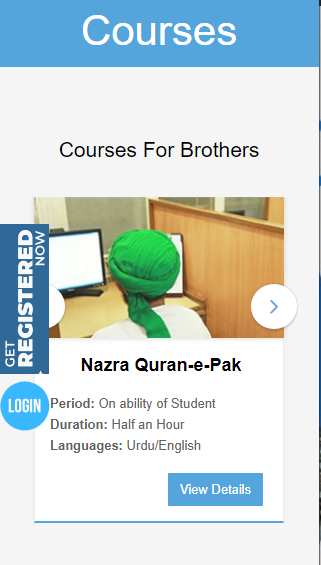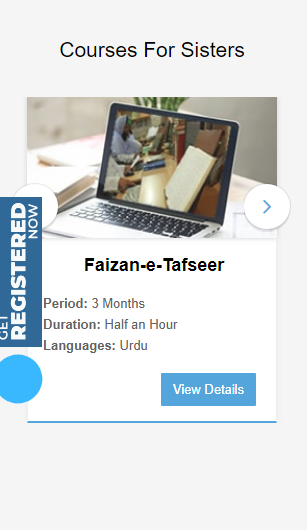 Copyright © by I.T Department of Dawat-e-Islami.