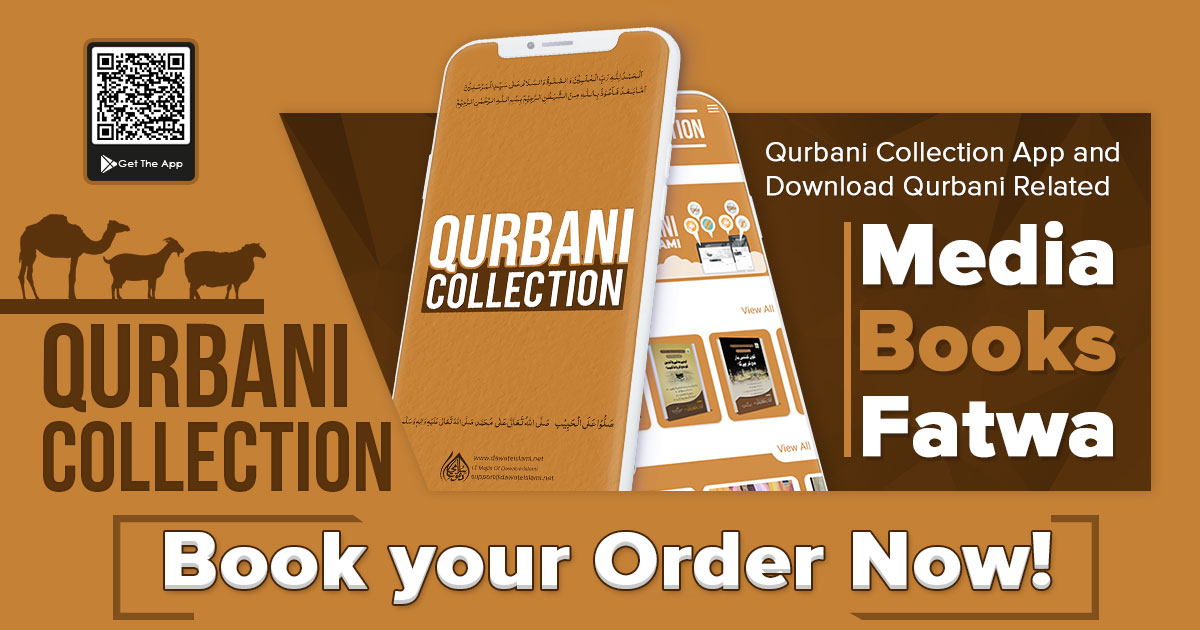 Qurbani Collection
Eid ul Azha is one of the biggest Islamic events. Muslims around the world celebrate it with great enthusiasm by sacrificing animals like cows, goats, sheep, or camels. This Eid is celebrated in remembrance of the historic event when Prophet Ibrahim عليه السلام obeyed Allah Almighty's orders to sacrifice his son, however, Allah saved his son. The I.T. department of DawateIslami has designed an amazing Qurbani app called Qurbani collection which will provide facilities for Muslims to book their Qurbani online and perform the ritual of sacrifice wherever they are in the world. With this app, you can book animals online, get Qurbani rules and fatawa, know Qurbani ka tariqa (Qurbani method), Qurbani ki dua and much more. So, get this app for online Qurbani on this Bakra Eid and fulfill the obligation easily.

Book Your Qurbani Online
You can book your Qurbani online with this app to perform the ritual of Eid ul Azha. You may go for cow Qurbani, camel Qurbani, goat Qurbani, etc.

Fatwa
The app contains fatawa from Darul Ifta Ahle Sunnat on the topic of Qurbani. So, you can consult the fatawa and make sure your Qurbani is done right.

Download
You can easily download videos, audio clips, images, books and fatawa from this app and save the media files related to Qurbani for later use.
Screenshot Features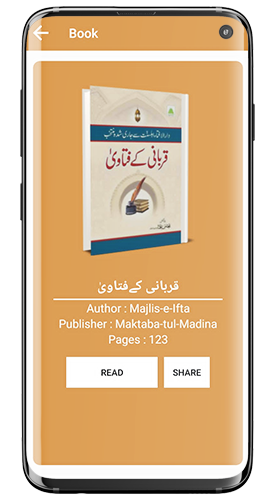 Books
From this app, you can access and read many informative books written by our Islamic scholars on the subject of Qurbani. Moreover, you can download and share those words of knowledge with everyone. For free Qurbani books of Ahle Sunnat, this is the best app.
Media
The media in this app provides Qurbani-related information to its users. The app contains media files so you can use it as a guide to performing the obligation of Qurbani. By having this, you can learn the basic requirements of Qurbani as defined by Sharia, Qurbani ki niyat, dua, tariqa, and much more.
The sharing option allows you to circulate the Qurbani Collection App among your loved ones so everyone in your social circle can gain benefits from it..
Copyright © by I.T Department of Dawat-e-Islami.