Read and Listen Islamic Books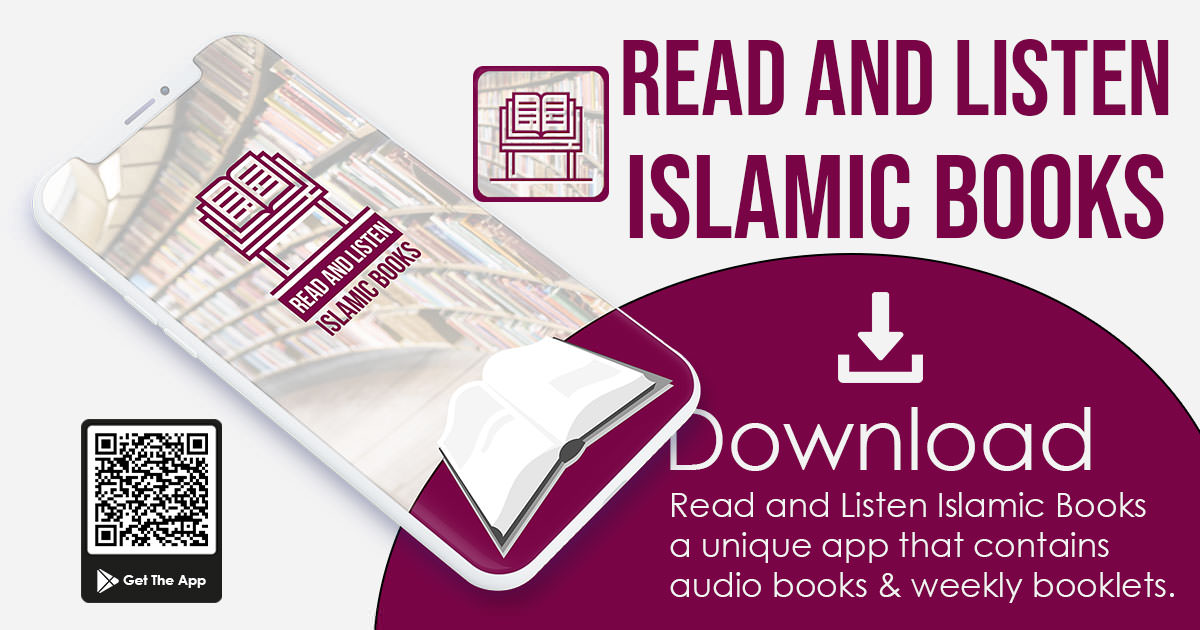 Read and Listen Islamic Books
Knowledge of Deen e Islam has an important role in making a person successful in this life and the hereafter. Whereas, being ignorant of Islam, one lives a miserable life with an abominable afterlife. DawateIslami's mission is to pull out people from the darkness of ignorance and for this purpose our I.T. department has designed an online book reading app called 'Read and Listen Islamic Books'. This app has a huge collection of books and weekly booklets of the bayanat of Ameer-e-Ahle Sunnat which you can read to expand your spiritual knowledge. Also, you can listen to audio books on this free audio books app. Furthermore, there are books in multiple languages and book downloading is very easy on this app. So, get the app right now.

Weekly booklet
The app offers you a weekly booklet of the bayan of Ameer-e-Ahle Sunnat Maulana Ilyas Qadri which you can read and listen to anytime.

Islamic Books
On this amazing app, you can search, download and read a book of your choice from a wide variety of Islamic books available.

Advanced Search
With the advanced search feature, you can search any number of books easily, either by the name of a book or by typing in related words.

My Library
The option of My Library allows you to save your favorite books on this app so you can read and listen to them whenever you want.

Dua-e-Attar in Video
You can access a range of supplications (Duas) recited by Ameer-e-Ahle Sunnat and use these supplications for your well-being.

Share
Users can easily share this fascinating application with their loved ones through social media like Facebook, Twitter or WhatsApp.
Screenshot Features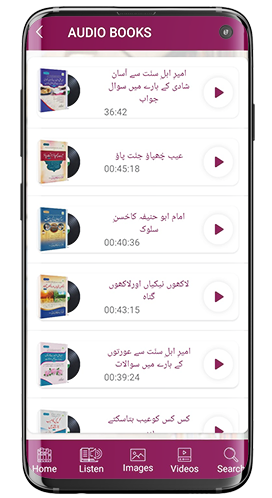 Audio Books
The app has a fascinating 'audio books' feature with which you can listen to the books and booklets of your choice. The free audio books app will let you listen to your favorite Islamic books whenever and wherever you want so you can gain knowledge at your convenience.
Ahlesunnat's Duaen
Here's another wonderful feature of the app, 'Dua-e-Attar' or 'Ahlesunnat's Duaen'. This option contains plenty of Duas (supplications) in videos and image format for our Islamic brothers and sisters to benefit from. You can recite the supplications to transform your life forever.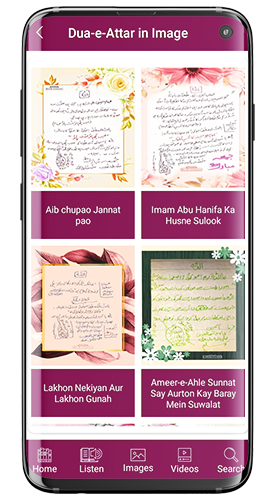 Copyright © by I.T Department of Dawat-e-Islami.